01/07/2020 08:00 AM Central
Canaan Richards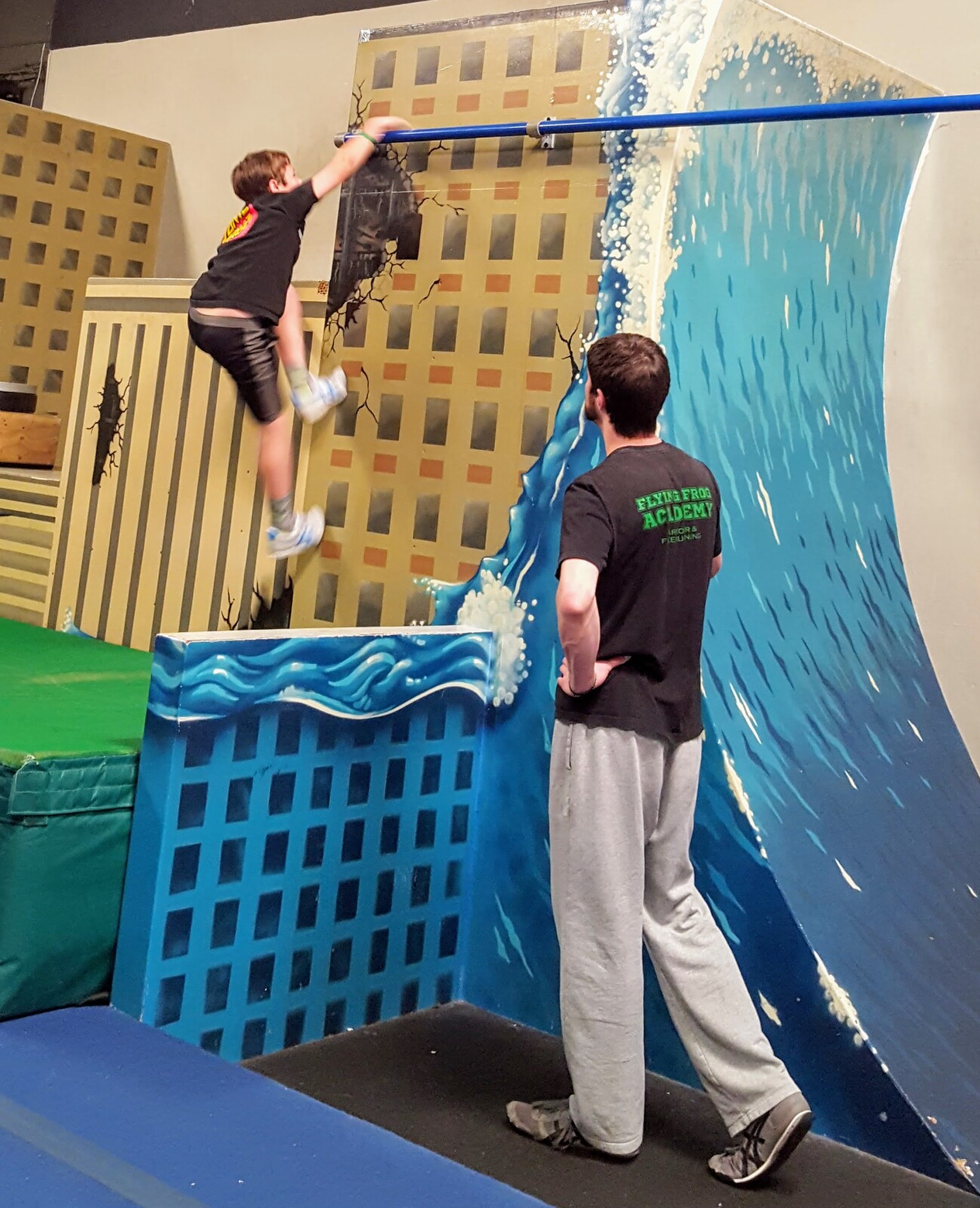 Six degrees of separation – in Sonoma is that even a thing? It's part of what I love about this town, everybody knows everybody. This carries into special education and especially into vision impairments.
Today I had the opportunity to go back and watch Noah at Parkour. He is a member of the Flying Frog community in Rohnert Park and loves to jump, flip, balance, and climb everything. When I took my new job in Petaluma and Kevin closed Grass Roots Lawn Care we traded some of our responsibilities at home, and one was being the driver to Parkour. Tonight my mother in law drove and I got to watch Noah in class – he easily tic tack's up the wall and front flipped off into the wall onto the crash mat below. He had a spotter and did his first solo flyaway. He has grown so much in his ability since I watched him last. So fun to see!
While sitting there I struck up a conversation with a young mom who had two first timers, in the youngest class and a third in her lap. She was brilliantly checking the place out before attending a birthday party in a couple of weekends. She was very easy to talk to, and it came up we were both educators. I shared with her that I used to be a teacher of the visually impaired for SCOE. She said she had a totally blind student previously and it made her great at verbally describing her lessons each day. I asked where she taught, I asked how many years ago, and then … yes … I asked if his name was (*****) – yep! Of course I won't breach confidentiality and write it. And I do regret that we did not exchange names. She is just that young mom.
Two degrees of separation in this case. IT'S A SMALL WORLD!