11/25/2020 04:00 PM Central
Canaan Richards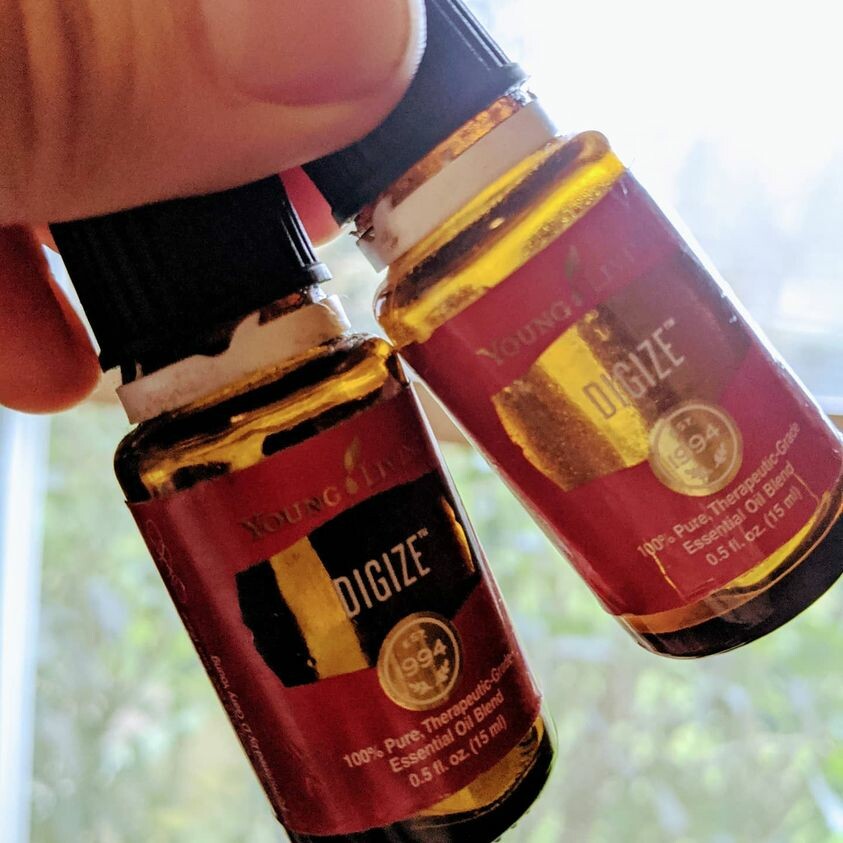 DiGize essential oil blend helps to support and cleanse the digestive system.
It is made up of Tarragon, Ginger, Peppermint, Fennel, Anise, and a couple of other goodies. At our house, we pop a roller top on the bottle and roll it around our belly button. Best relief of yucky tummy around (like we don't buy Imodium AD or Pepto anymore!) Some folks use a drop in their water or add to a veggie cap and take it like a pill. I just go directly to the source. Clearly, we use this plenty - two bottles are laying around our house - one by the bed, one in the kitchen.
Tomorrow there is a high probability of needing this oil - will you have it near?