11/30/2020 12:00 PM Central
Canaan Richards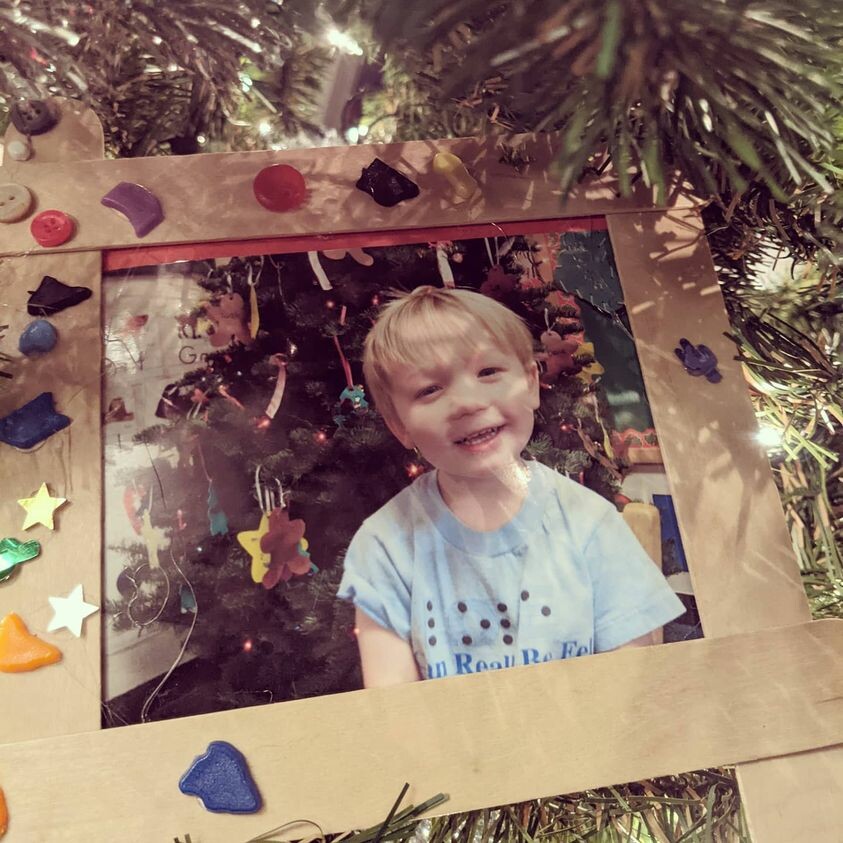 Look at this cutie - his shirt says LOVE, and how can you NOT love that little blondy.
Blind Babies Foundation was my first job after completing my Masters in Education and becoming a Teacher of the Visually Impaired. It was such a special job with some of my fondest memories. Thinking back I admire those families so much, they were at their most vulnerable but welcomed me into their home as their cheerleader and teacher. A cheerleader after most people were busy consoling and comforting them, a teacher to help reshape their idea of how to parent their little one, a cheerleader to say - it's okay - it's just different.
For instance, if you think about how many baby toys are based on being brightly colored, but when you feel them, they all just feel like the same texture - plastic. My secret place to shop was the pet store - so many toys are already equipped with noisemakers. My other secret was kitchen drawers - full of wooden spoons, whisks, metal measuring cups (great stacking cups), pie plates, wicker baskets, etc. So many great toys - you just have to evaluate with your hands and ears, not eyes.
Anyway - this is not something that you are all curious about - I'm just reminiscing as I decorate our tree. I do love watching This Is Us, I love following the story of baby Jack, grown-up Jack is cool too
#JackDamon
, and I'm easily a fan of Blake Stadnik but watching baby Jack and all the emotions and decisions Kate and Toby go through, that's what pulls my heartstrings.
What was your most formative job? What job moved your heart or shaped your life?