01/11/2020 09:00 AM Central
Canaan Richards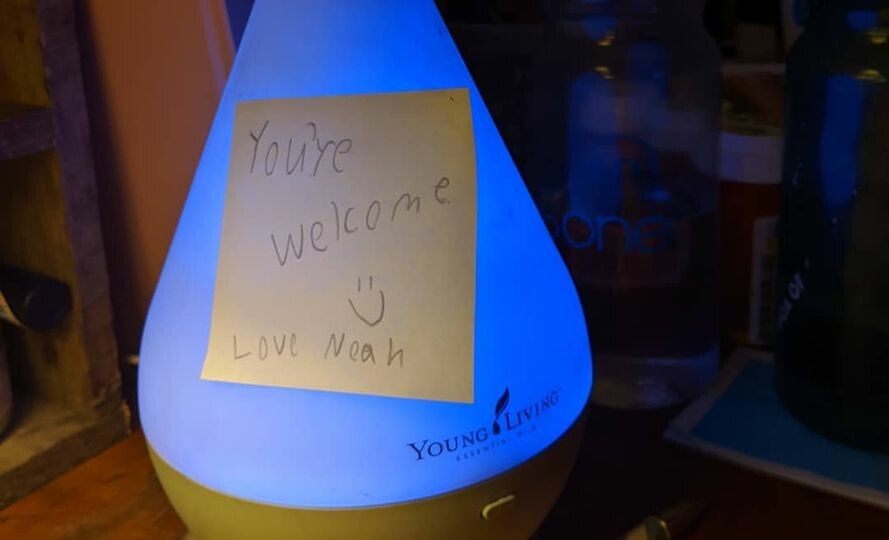 Let's talk about my obsession?
Are you ready? Can you handle it?
I am obsessed with essential oils, why? Because they have changed my life, they have changed the amount of toxic crap I allow in my life, they have saved me money, and they are the bomb.
This is a great graphic for teachers, I work with so many amazing teachers and it is constantly running through my brain how these little bottles of goodness change lives.
I started with oils when my youngest was in third grade and miserable from the seasonal sniffles. He was taking a daily OTC to help control his symptoms but you, like me, have heard the long-term effects on memory is frightening – who wants to be responsible for doing that to their own child, not me. So we started with a roller of lemon, lavender, and peppermint along his jaw and down the side of his neck, on really bad days he took a drop of each from the vitality line (white bottles) in local honey, and his symptoms have gotten so much better. We then attacked his "popping up" and ending up in our bed multiple nights a week. He now sleeps with a diffuser every night. He has found SO much relief. He is so sweet and responsible now, five years later that he has even taken to filling my nighttime diffuser.
I'll tell you at my house we use a lot less OTC than we used to, the plants support me, and like I shared – I am obsessed. My name is Canaan Richards, and I'm an oil addict.